Kite Festival – Makar Sankranti-

 

14th

January 
Kite Festival of Jaipur or the Makar Sankranti is celebrated all over India but it has a special place in Jaipur's festival calendar. It is one of the biggest festivals in Jaipur.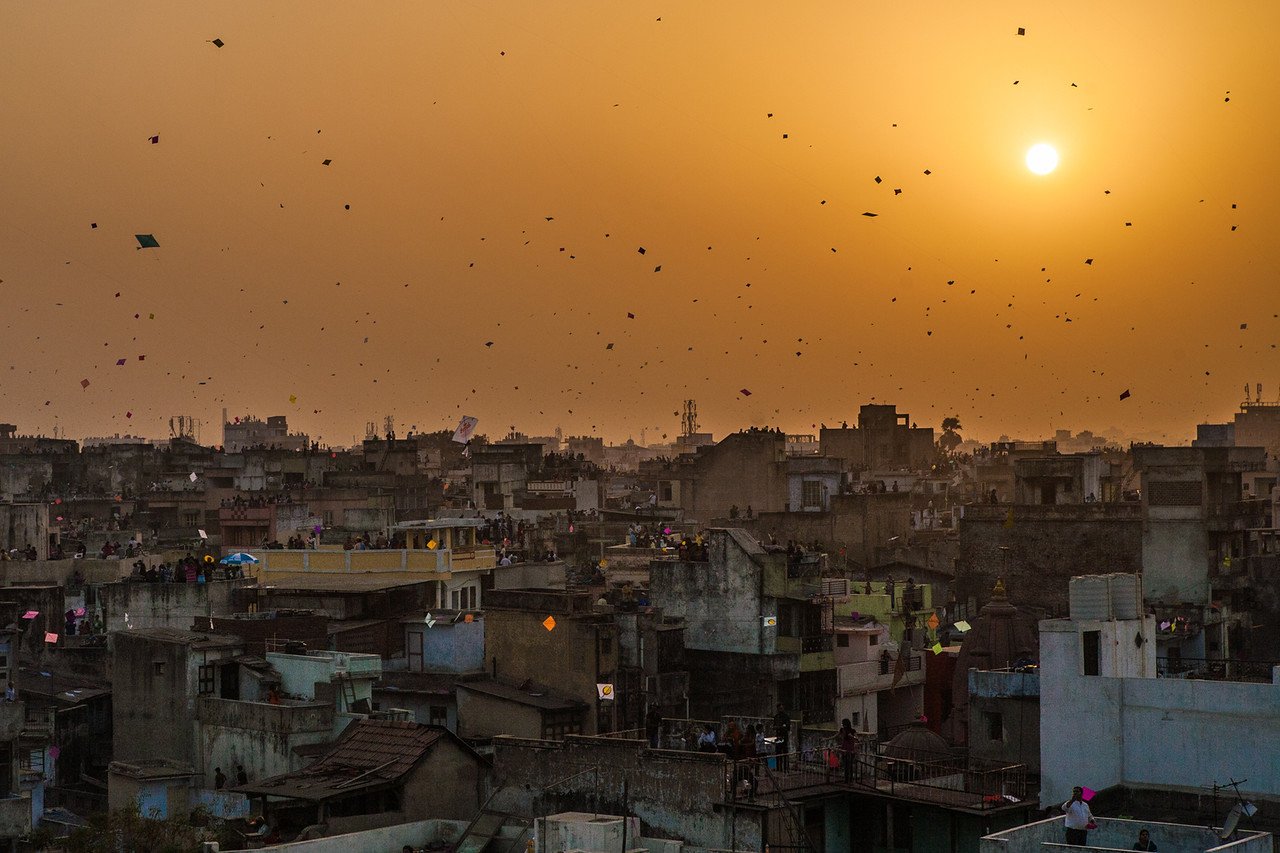 Rejoice the auspicious Kite Festival, marking the arrival of spring with umpteen kites, manjhaas, food, music and vibrant Indian culture.
We have curated a whole-day experience for our guests to come and enjoy this festival with a local family. Stocked with umpteen Kites, manjhaas, food, and music when the entire family comes together on this day to picnic out in the open rooftop and spend the day taking in the sun and fighting the super competitive "Kite Wars". You will see kids beg, borrow, plead and get an invite to a local's or a friend's all-day terrace kite flying.
Enjoy a spectacular view of the sky full of colourful and artistic kites of cartoons, celebrities and Bureaucrats. The entertaining rivalry of music (DJ) played all over the streets and a huge number of gatherings to outshine the neighbours.
On top of this Relish the continuous flow of traditional home-made delicacies like Til-ke-laddoo, Dal Pakore, Gajak, Feeni, soft drinks and a mouthwatering traditional Indian lunch.
Inclusions and Highlights:
1. A "Kite Market Walk" where you will see the kites being sold and colourful manjhaas being made.
2. A local family hosts the experience of' Kite Flying' on the rooftop of beautiful Havelis in the walled city along with their relatives making it as a big Indian family get-together.
3. Enjoy delicious snacks and lunch.
4. Light some sky lanterns and fireworks at night.
Terms and Conditions- :
 This experience is only for the 14th of Jan 2023.
Please note Transfers from the hotel to the start and the endpoint is not included in the cost.
As we receive the booking, we will share details of our local host, Guide and meeting point over email.