Teej Walk – 
Soaked in the glory of Indian culture and deep-rooted in tradition and mythology is what is the festival of Teej.
As peacocks dance to celebrate the arrival of monsoons; Indian married women celebrate it amongst a riot of colours. Teej Festival in Rajasthan, particularly in Jaipur, is a significant Indian festival.
If you happen to be in Rajasthan while travelling to India, you have got to witness the festivities women put with at the time of Teej.
Significance of Teej festival is clearly apparent in the grandness with which Teej is celebrated. Teej is dedicated to Goddess Parvati and celebrates her marriage to Lord Shiva. Women worship Goddess Parvati on this day for conjugal bliss and family happiness. A number of cities in Rajasthan organize Teej fair however the fair held in Jaipur is the most impressive.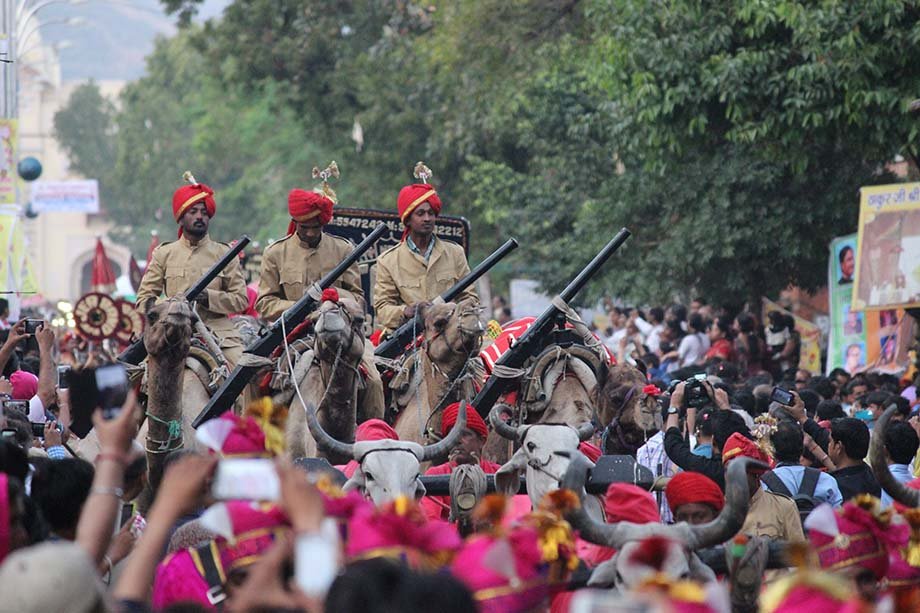 The tour will include:
Experience the live procession of Teej called the "Teej Ki Sawaari".

Hear the stories and get the Marwari Mehendi drawn on your hands at the house of a local family.
Taste very authentic local delicacy 'ghewar' and much more Indian dishes.
An opportunity to understand the rich culture while Singing and Dancing along with the ladies of the family.
Get the best photography opportunity.