Holi Walk And Celebration –

Holi is one of the most favourite and joyful festivals in India. It is the time which embarks as the welcoming season of spring. Holi is celebrated as two days festival, we will take you to enjoy the Holika Dahan in the evening of the first day, where people gather and perform the rituals in front of a bonfire, which signifies the victory of good over the evil. Then we will enjoy a delightful dinner with a family who will share more interesting facts about this festival.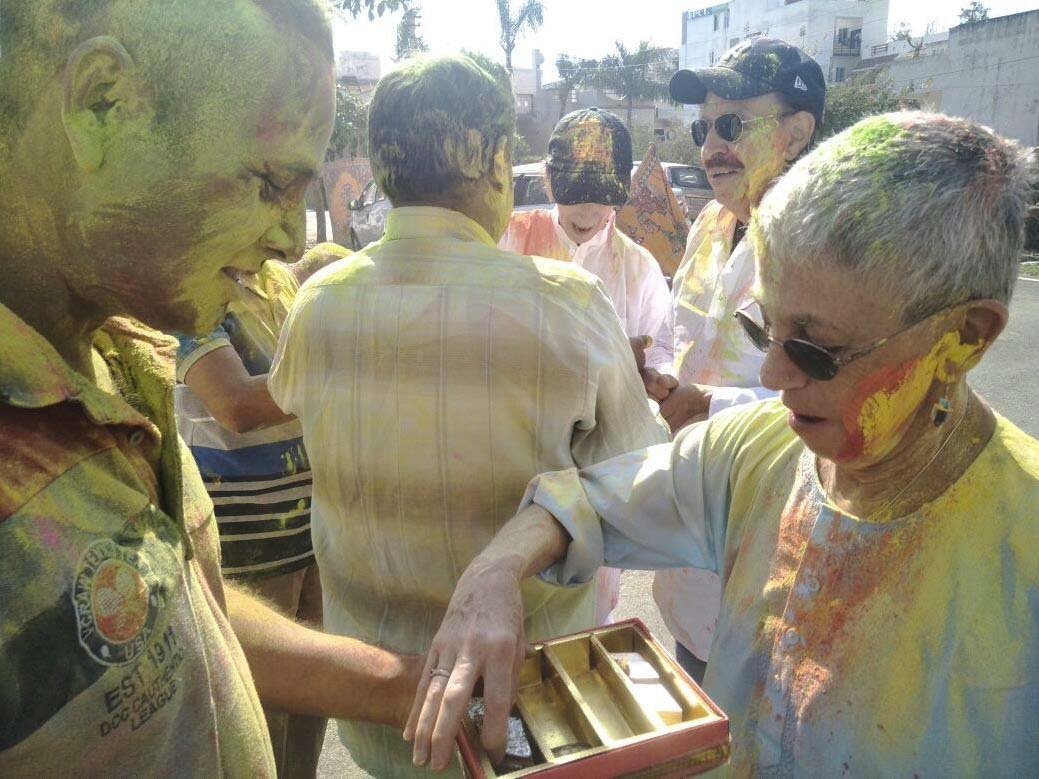 On the next morning, we will join our host to celebrate Holi with colours, enjoy some flavorful sweets and dishes. 
1) Experience the grandness of Holika Dahan with the local community on the first day.
2) Enjoy the colourful festival with organic colours and homey environment.
3) Taste mouth-watering 'Gunjjias', traditionally made with desi ghee and coconut filling and enjoy the 'Lassi' or 'Thandais'.
4) Draw the Rangoli, traditionally known as "Mandana".
5) Dance and enjoy on the beats of dhol.
Join us for this ethereal experience of 2-day Holi celebration.